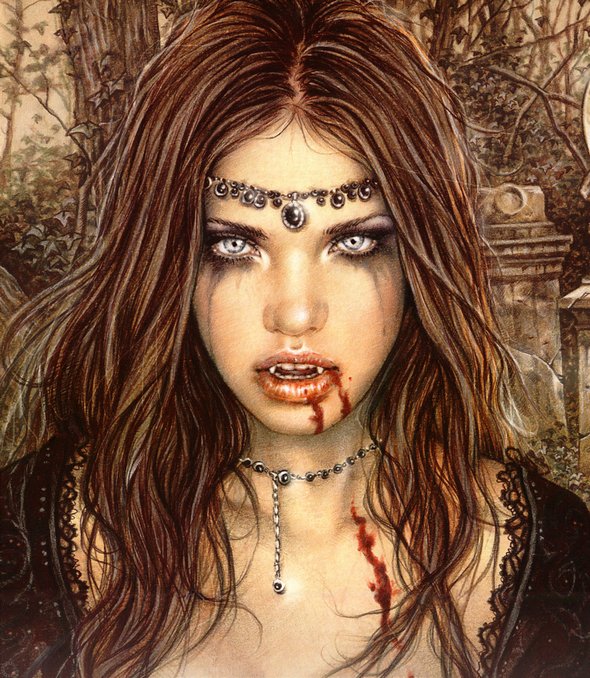 Victoria Frances: A taste for the living dead.
The Spanish Andalusian painter, Aurora Romera continues her exposition of vivid and abastract paintings in her home town, Alcala De Gudaira, Sevilla, Andalucia.
Victoria Frances
is a well-known Spanish artist who works in the
Gothic style
. Her paintings often show young women tortured in love and sometimes obsessed with vampires.
Victoria Cano
Valencia's Victoria Cano in 2008 was selected to represent Spain in the Beijing Olympic Fine Arts 2008 exhibition.As her entry, she chose
a 140×140 cm oil and acrylic painting entitled
Poppy Skin
. This red painting was chosen to express the passion of human power.
Jordi Alcaraz
Jordi Alcaraz: Traslucido
represents the first comprehensive view in America of Alcaraz's works. According to online sources, the exhibition "brings together large and small scale works which transcend the categories of paintings, sculptures, and drawings as they blend all media, employing assemblage-like manner and installation."